Bespoke motorsport bearings
SKF 441933E Equivalent Wheel Bearings for the
RS200 and the Metro 6R4 and others
At HB Bearings we continue to manufacture and keep in stock an equivalent bearing for the SKF 441933E wheel bearing which was originally fitted to these cars. This bearing is also found in a number of other vehicles. This is a quality bearing made to the original manufacturers specification. The bearing has been upgraded by HB to include a machined bronze cage and is available ex-stock.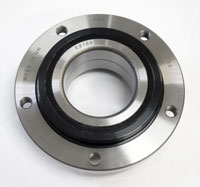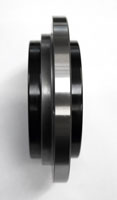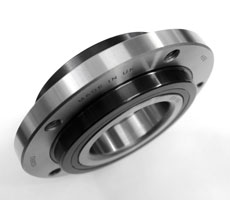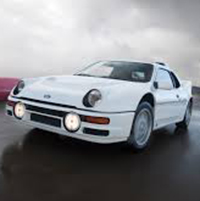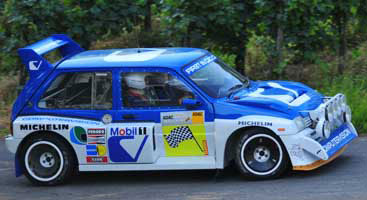 From the old to the new!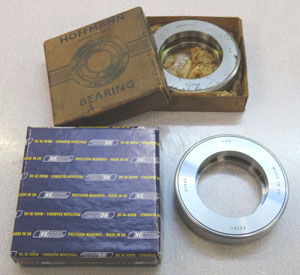 Pictured above is an example of a replacement bearing manufactured for a customer.
HB Bearings can reverse engineer from samples. We can also manufacture from drawings or a bearing manufacturers name and reference number.
Control Bearings and Torodial Bearings
HB Bearings manufacture Control bearings and also Torodial Bearings. These bearings
are frequently used in suspension joints and other aligning type applications. Most airframe
type control bearing designs and sizes can be manufactured. Special sizes and designs
can also be made. Control bearings and Torodial Bearings are normally supplied with
glass reinforced P.T.F.E. seals. In addition these bearings can be manufactured in either
inch or metric sizes, single roller type or single or double row ball type. The bearings can
be supplied with or without seals and grease can be as specified.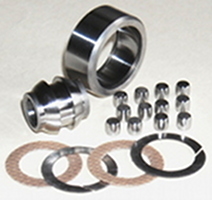 Self aligning single row bearing components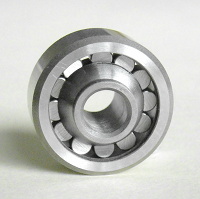 Assembled, awaiting shields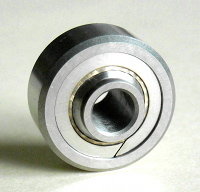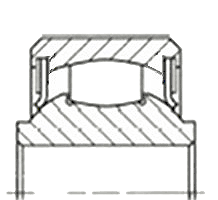 Completed self aligning single row bearing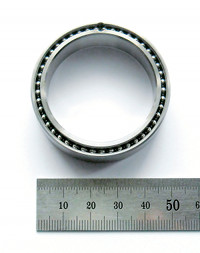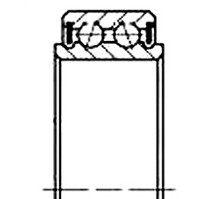 Double row torque tube bearing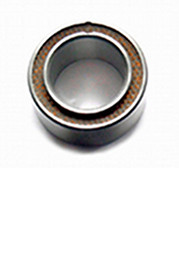 Small double row torque tube ball bearing
A wide range of bearing types and functions
Flanged hybrid roller bearing with ceramic rollers and aluminium cage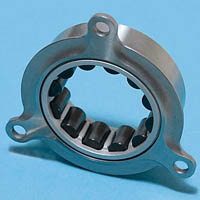 Flanged double row angular contact ball bearing with phenolic cage. Able to take axial load in either direction as well as radial load. Clearance/preload as required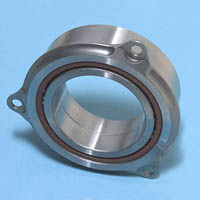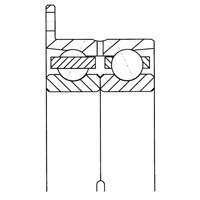 One piece bronze needle roller cage with retained rollers, non standard sizes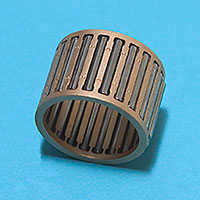 Flanged roller bearing with location flat on flange and one piece bronze cage, outer located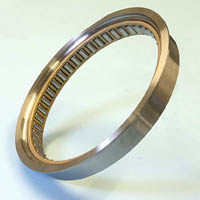 Ball thrust ball bearing with special locating lugs on the races. One piece ball cage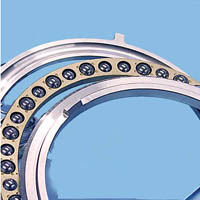 Flanged duplex ball bearing suitable for taking axial load in either direction. Axial clearance/preload to customers requirements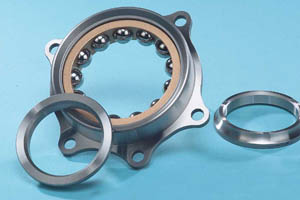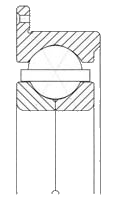 Roller bearing with flange in middle of outer race diameter, with locating slot and one piece bronze cage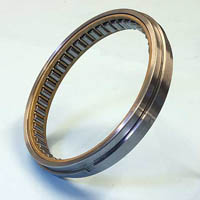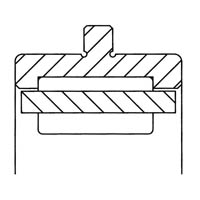 Bronze one-piece linear ball cages, with retained balls to non-standard sizes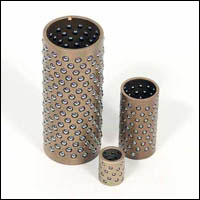 Bronze thin section needle roller thrust cage with retained rollers to non-standard sizes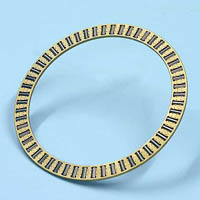 Thin section roller bearing with anti-rotation slot in outer, NJ lip arrangement with one piece roller cage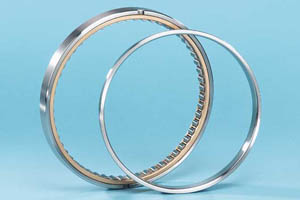 Thin section, full compliment deep groove ball bearing with filling slots suitable for radial loading only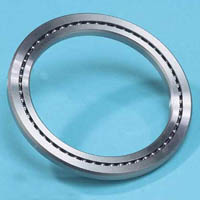 Flanged double cup to accept two taper roller cones. With oil groove and oil holes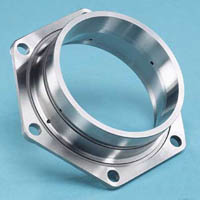 Roller bearing with external clamping flange and bronze rivited cage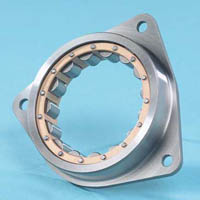 Non-standard clutch bearing for motorsport application.
HB Bearings can manufacture these in different sizes to suit your application